Arnold Schwarzenegger's Chest Routine
---
Let's see an example for a routine that got Arnold his legendary pecs. Caution: he used to work with extreme high volume. But he was a genetic freak. So, what was good for him is not necessarily good for you. Think twice before you try it!
---
Arnold Schwarzenegger's chest routine and volume
Arnold Schwarzenegger was famous for his preference for high-volume workout. This means, he would bomb one muscle group with many sets and exercises, and maybe even several times a week. Below you can read an example for Arnold's chest routine. As you can see, he was not stingy on sets.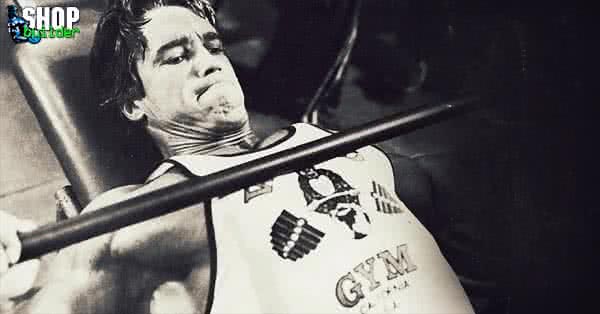 Let's face it: this is a tremendous volume for an average person, and we definitely do not recommend it, not even if we take one chest workout a week. However, you can learn a lot from it: for example, from how many angles you can bomb a muscle!
Bench press 5 sets, 6-10 reps
Incline machine press 5 sets, 6-10 reps
Dips 5 sets, 10-15 reps
Flyes on a horizontal bench 5 sets, 8-12 reps
Pull-over 5 sets, 10-15 reps
Cable crossover 5 sets, 8-12 reps
Hint: you may try this routine, but we strongly recommend you to reduce the number of sets. 3 or 4 sets of presses and 2 or 3 sets of the other exercises will be fairly enough. This still makes 14 to 20 sets for chest on one workout, which is close to "too much".
Most popular this month
Ask your question about this article here!
You can ask questions after registration and login!
Please log in!