Breakfast mug-cake
---
Got tired of the classic oat & whey but you don't have more than 2 minutes for a breakfast? Here is the solution: it's not only delicious but also full of protein and fibers with some unsaturated fat. Right now you must be calling bullshit, but only one bite will change you mind!
---
What you'll need: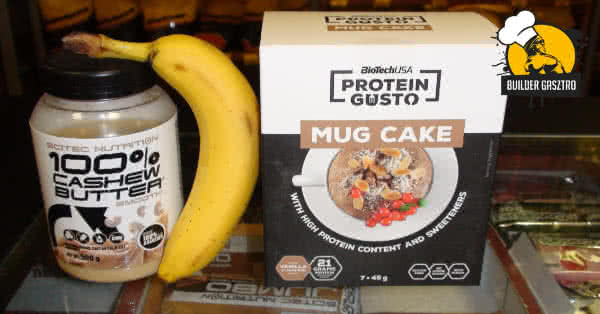 The making of, step-by-step:
1. Pour one serving of Mug Cake into a bowl.
2. Mix it with the cashew butter and the slice of bananas.
3. Add the exact amount of water which just covers it's top, then put it in the microwave oven for 3 minutes.
Supplement facts:
Calories: 280 kcal
Protein: 27 g
Fat: 8 g
Carbs: 37 g
Last but not least, here is the making of as a "live broadcast" so your job will be a lot easier!
Ask your question about this article here!
You can ask questions after registration and login!
Please log in!