Calories – and nothing else matters?
---
Be it bulking or dieting, it is a pretty common mistake that people cannot look beyond simply calculating their daily caloric intake. Even we tend to underline the fact that you inevitably need to achieve caloric deficit to induce fat-loss. Many seem to misinterpret this: they define a certain level of daily caloric intake, and then they try to keep their diet accordingly. But somehow the results are not that good. What went wrong? That's the question hitting our mailbox immediately. Actually it's the basics... What is the problem with calculating calories (if any)?
---
The root of the problem
There is a staggeringly high number of people thinking that managing calories is an appropriate basis for a diet. It is a very old misconception, and you would assume that today it is much easier to obtain useful bits of knowledge with all these dynamic channels of information around us. Actually it is easier indeed. On the other hand, information that are useless, misleading, and biased are also easy to bump into, and they are more abundant then ever. Women's magazines are the worst, but even some men's papers (and their online versions) tend to keep repeating stereotyped and outdated rubbish. This calorie-bullshit originates mainly from there. The other part of the problem comes from the shameful inaptitude of health care: they wreck overweight people by drastic cutbacks of input calories. Moreover most of the doctors cannot overcome this mindset. However it is a fact that calories obtained from our diet have significance in several aspects.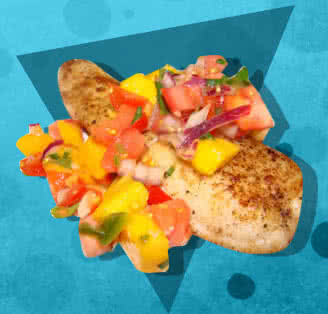 During bulking you are very likely to take more calories than the amount needed for your activities; that's why your bodyweight starts to increase. When dieting, you take less calories than what your body utilizes for the daily activities. This is the foundation: no caloric deficit means no weight-loss. Actually cutting back or increasing your caloric intake is an inappropriate method – whatever your goal is. Your daily calories should change as a result of a modified diet.
"Eat less calories, and do more exercise!"
Classic. If someone wishes to lose some weight, this is the usual advice from experts. So let's assume that the person compiles a 1500-calories diet plan that is in huge contrast with the former 3000-calories routine. And then this person starts to do some (or revs up) training. The results: extensive loss of muscle mass, starvation, some weight-loss in the beginning (if any) but there is also a chance to not losing any weight at all: the bodyweight might stagnate, and even some fat build-up can occur too. Losing weight, and going to pieces – that's what it is good for. The scale might display numbers you aimed for (some X pounds less), but you would not like the person looking back at you from the mirror. You are deflated, but still have fat on you. Not exactly the looks you wished for.
So you just screwed it up.
You do a panicky research on what went wrong, but it looks beyond reason as you did cut your calories back like a boss. So what about the macros? No, it is not something about MS Word or Excel, and definitely not about programming. It is about macronutrients. It is about their amounts, ratios, and sources. If you don't deal with macronutrients (carbohydrates, fats, and proteins) when planning your diet, then you are failed at the first phase already.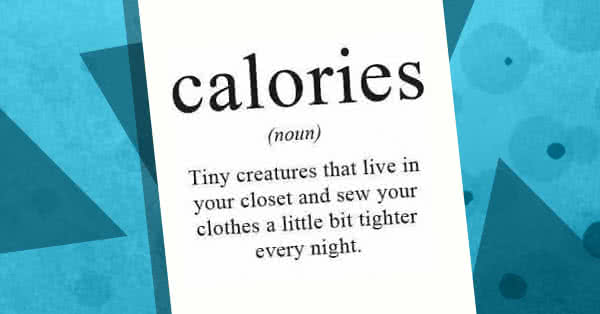 This usually happens to beginners, but surprisingly when some people with years of experience and some nice results, starts to talk about their diet, they tend to mention caloric values, basal metabolic rate, and a lot of scientific fudge. The fun part is that being lucky at genetics might be enough, and they can have nice result for years even on crappy food and doing the calorie-dance. It is mostly the overweight people or the ones eager to diet, who choose to follow this seemingly more comfortable way, even though it is counterproductive on the long-run.
Calories are calories, so it does not matter what I eat as long as the caloric value is okay, right?
On the contrary! Let's see an example: your diet is planned to provide you with 2000 calories. You consume "knowingly": you "don't eat sugary stuff, flour, sweeties" etc.Start from this: two and a half 2-liter bottles of coke contains that much calories already. You can take the same amount of energy from about 600 g of chicken breast fillet, 3 doses of protein shake, 200 g rice, vegetables, 15 g of linseed-oil, and approx. 50 g of fat – food for a whole day. Can you see the difference? The first scenario covers your caloric plans by sugary only, and your diet would be more than ridiculous (or rather pitiful), the latter provided you with quality sources of nutrients that add up to a perfect basis for a diet.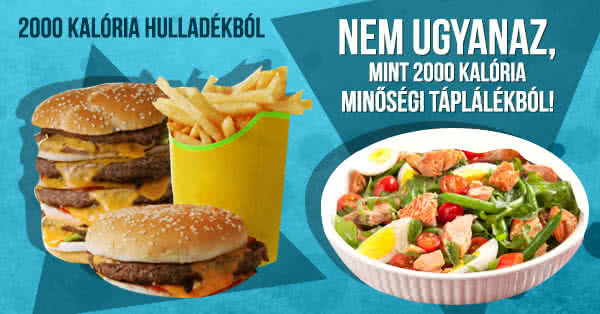 So basically you can take X calories in the form of sugars only, or you can choose to eat useful sources of nutrients. Moreover the quality of calories should be accounted for too, as the energy obtained from carbohydrates have totally different physiological effects than that of protein-based calories, even though their specific values are he same. The utilization of proteins eaten requires a higher energy investment already when compared to carbohydrate intake. So this is a key point of the calorie-management too, and many people would not think about it.
The easiest and more importantly the most adequate procedure is to calculate your needs of macronutrients based on your bodyweight, and don't give a damn about calories (for now). For instance if you create a dietary regime, aim for exact quantities based on bodyweight, and your daily caloric intake will be inevitably defined by your diet.
When to start calculating calories?
Anytime, to be honest, as it might come handy as a point of reference. For many people, who already manage their macronutrient intakes, monitoring the calories is useful. For instance some of them do summaries weekly: register changes in the fat-loss rate, changes of the bodyweight, plus anything out of place, and then start to fine-tune the caloric values originating from the macronutrients. Many of us have the experience to know the amount of calories needed, so the quantities and ratios of macronutrients can be adjusted to that calorie demand – within the bounds of reason of course. More experienced athletes can go along with that. Some others stick to a calculated and fixed amount of protein (e.g. 2.5 grams/kgbw), and then add carbohydrates and fats as they see fit with regards to the caloric intake planned.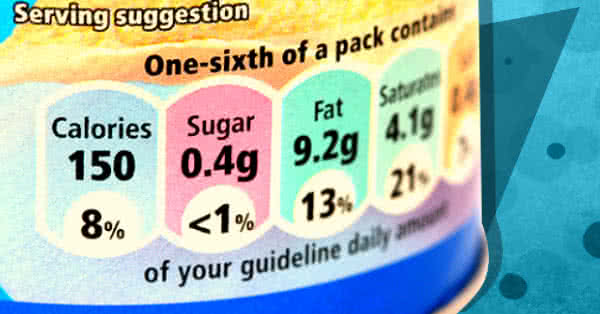 Calculating calories is most useful for those who are not athletes, so performance is not an issue, and the composition of the body is not that crucial either, the goal is to lose some weight. The easiest thing is to create a caloric deficit. It can be achieved by increasing the level of physical activities, or adjusting eating habits, and if the diet has a decent stability, no indiscretions of diet (or rather gorge) occur, sources of nutrients are okay, and some focus is kept, it might as well work nicely. In such cases there is no point in dealing with macronutrients to the gram. So if your goals are like that, you don't need to wind yourself up.
We can conclude that even though the changes of the bodyweight are related to the daily caloric intake, but if you fail to take those calories from quality sources and in a reasoned, your results will suffer – especially if you are an athlete. Calories are important, but you don't need to calculate them during either bulking nor dieting. It is sufficient to focus on the amount, quality and ratio of macronutrients. The daily amount of nutrients (g/kgbw) always defines the caloric intake – it is something that would not work the other way around. So if your primary goal is about the quality changes of your physique (and not your bodyweight), then you are better off if you consider other dietary principles than calories alone.
Ask your question about this article here!
You can ask questions after registration and login!
Please log in!